Posts Tagged 'Pain Albuquerque'
Welcome to Lifetime Chiropractic's Pain Albuquerque Archive. Here you can learn more about Lifetime Chiropractic, Chiropractic, and Dr. Elaine Adams, today's choice for Chiropractors in Albuquerque, NM. Read Dr. Elaine Adams's Chiropractic Pain Albuquerque for the health of it.

We look forward to serving you! Call - (505) 822-0306.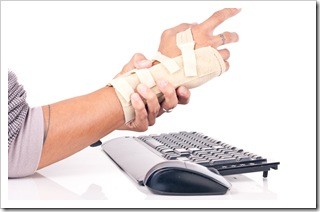 People may say they have a "pinched nerve" when they are suffering pain from an unidentified source. It may actually be caused by spinal subluxations, a tunnel syndrome, the referred pain from trigger points, or something else. So-called pinched nerves are more usually just irritated or inflamed because the bones, joints or muscles of the spine ...

Read More >>