Our chiropractic team in Albuquerque, NM is committed to check, educate, and adjust as many families as possible toward optimal health through natural chiropractic care. We look forward to serving you! Call – 505-299-BACK (2225)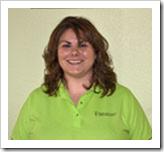 Jennifer Rivera
Jennifer has been with Lifetime for many years now and is a very valuable member of our team. She is an exceptionally gifted massage therapist and she is a talented rehabilitative exercise specialist. Jennifer has trained as a physical therapy technician and she has put those skills to use in our full service gym. She teaches exercise ball classes and designs exercise programs for a variety of needs. Her fan club in our office is huge.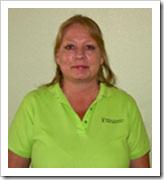 Teresa Aicher
Teresa has been a part of the Lifetime Team for more than twenty years. She runs the show in the Albuquerque office. She takes care of the billing, the accounts, the staff and the doctors. She has been with us from the beginning so she knows how we have developed and where we are going. She is a team leader beyond compare.